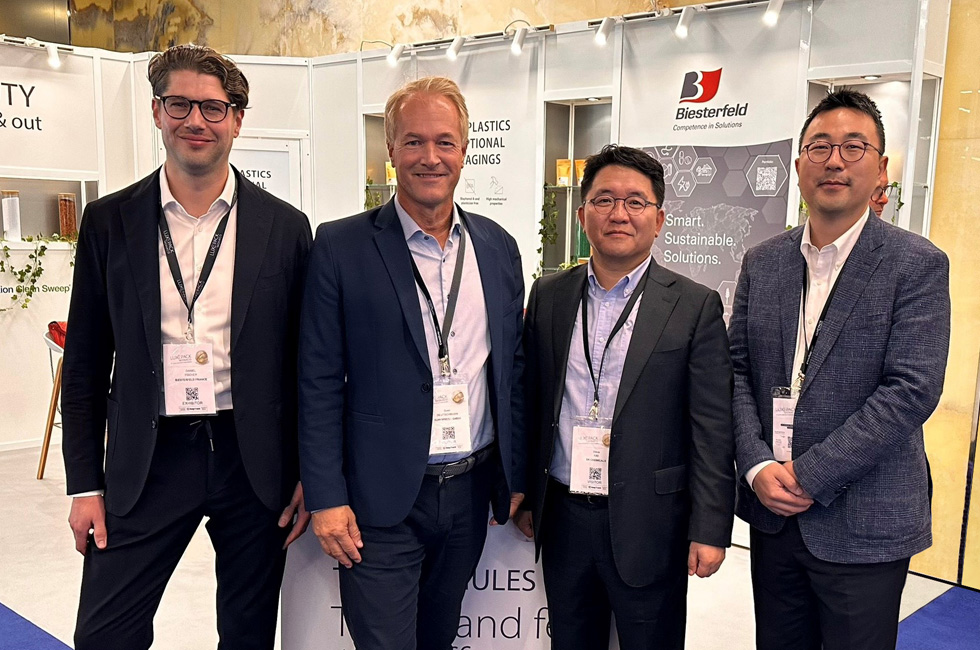 Press Release |
Sonopress and SK Chemicals agree on cooperation in the field of 100% recycled PET for the EcoRecord Long-Playing Record
Leading storage media manufacturer Sonopress has developed a revolutionary new form of long-playing record that dramatically reduces the environmental impact of the manufacturing process. Neither natural gas nor steam are needed to press the discs, and in test operations the energy savings were up to 85% compared to the conventional process.
For the production of the novel "EcoRecord" LP, recyclable polyethylene terephthalate (PET) is used as the base material instead of polyvinyl chloride (PVC), which can also be 100% recycled PET from SK Chemicals.
This allows a significant reduction in carbon emissions - while ensuring the same physical properties and safety as existing PET.